Product Description
Briggs and stratton engine india, Spare parts Briggs and stratton Engine 
*The Briggs & Stratton 2100 series* chief applications include cement mixers, tillers, vibrators, power sprayers, water pumps, generators and many more. It is an ideal, most common replacement of the engine, Honda Gx390.
*Stroke* : 4 Stroke Engine
*CC* : 420cc
*Shaft* : Horizontal
*HP* : 13.5 HP
*Start* : Recoil Start- Manual
- The *Briggs & Stratton 2100 series* combines Overhead Valve Technology (OHV) with high-level machining.
- Comes with a highly efficient engine.
- The Engine ensures optimal power with lower emissions per cc.
- The horizontally designed engine also features an automotive air filter with an iron cylinder that certifies efficiency & durability for long life due it's sturdy & tough nature.
- Briggs & Stratton promises it's user a trouble-free performance with a widespread service network across the country and a thorough after sales service support by their engineers.

Briggs & Stratton Petrol Engine
Technical Details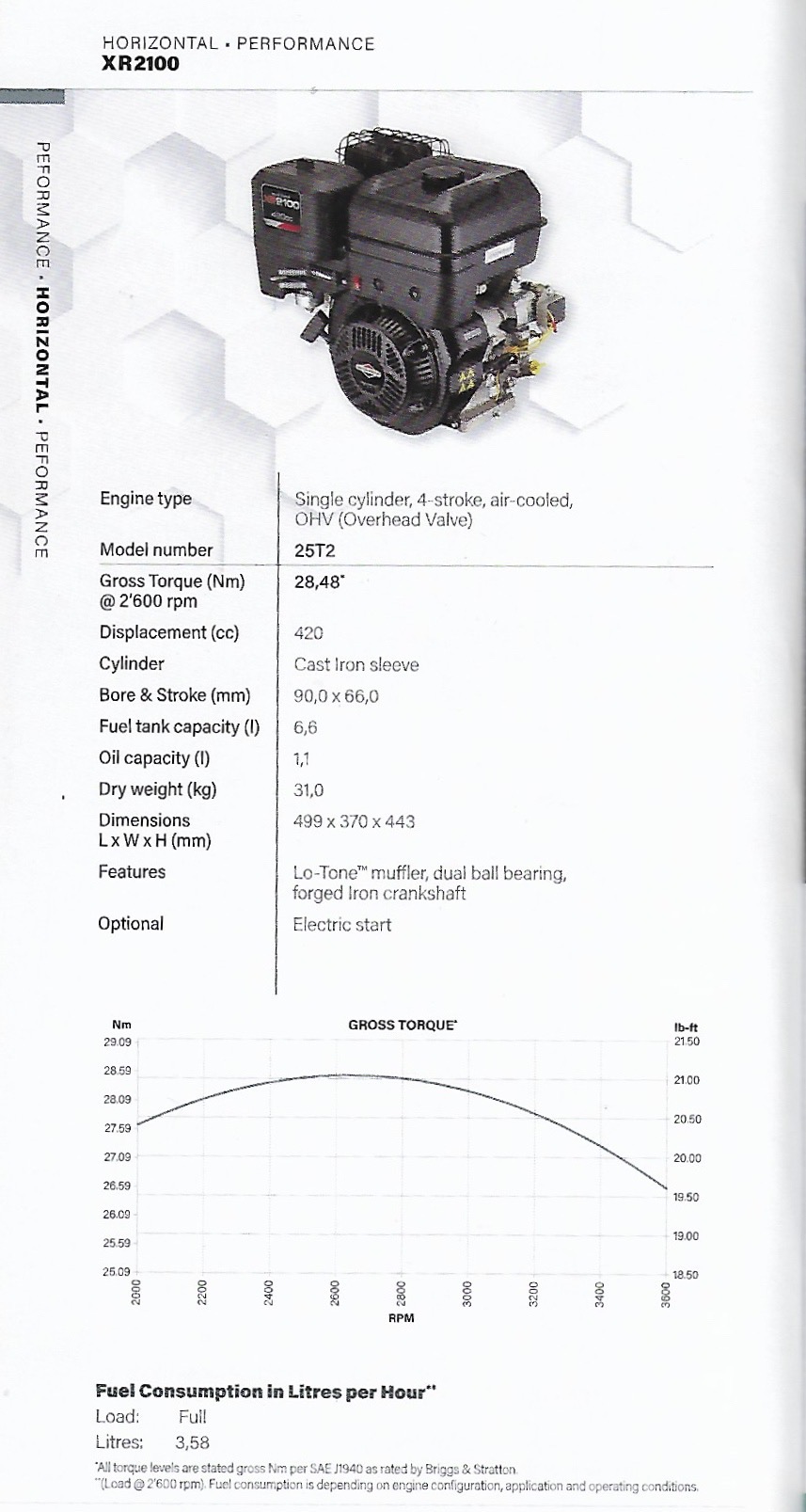 Country of Origin: Made In India
Customers haven't reviewed this product yet.